The Romance Corner
"I've been seeing the souls of the dead who've left unfinished business on earth for as long as I can remember."- Suze, Remembrance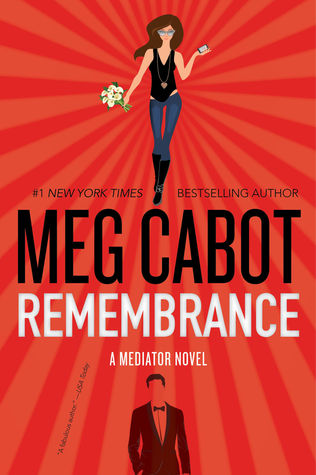 Title: Remembrace
Author: Meg Cabot
Series: The Mediator
Publication Date: February 2, 2016
Publisher:William Morrow
Links:Goodreads | Amazon | Barnes & Noble | Book Depository
*I received an ARC from Edelweissin exchange for an honest review. *
Synopsis via Goodreads:In REMEMBRANCE, the seventh installment of the Mediator series, all Susannah Simon wants is to make a good impression at her first job since graduating from college (and becoming engaged to Dr. Jesse de Silva).

But when she stumbles across an ancient murder, old ghosts—and ex-boyfriends—aren't all that come back to haunt her.

REMEMBRANCE will be the first ever adult installment of the Mediator, published by William Morrow, the adult division of HarperCollins, the company that brought you the YA books in the series.
View original post 567 more words